marthamaymoo
biography
Hey!
Finally got a computer that works all the time.
Hot damn.
6

April 28th, 2013 + 12:04 AM
·

marthamaymoo
7

March 15th, 2013 + 8:03 AM
·

marthamaymoo
Let the bells ring out and the banners fly!!
Another year gone, in the blink of an eye!
Tis a grand day indeed this moment in time!
It took me forever to think up this rhyme!
On behalf of myself and all Canadians, Happy birthday Kings!
2

March 14th, 2013 + 6:03 PM
·

marthamaymoo
Was born in Cleveland on July 24 th, 1918.
Lost her mother 8 months later.
Was adopted by her paternal uncle and brought to Toronto, Canada.
Lost her second mother at age 16, in 1926.
Received special permission from the Canadian government, at age 13, to enter the work force as she had exceeded her school studies.
Lost her adoptive father at age 17.
Lived through the great depression on her own.
(her biological father, William F. The guitar player, died in the fifties, a tool and die man, who lost 3 fingers on his left hand)
She met her husband, Harry Braiden, on a blind date, in 1939. One of thier first dates was to see the premier of the wizard of Oz.
They married on Sept 4, 1943.
She got pregnant on her honeymoon and had a total of 8 children.
I'm number 8.
She made all her own clothes. She made all her kids clothes.
She loved Eric Clapton and Stairway to heaven was one of her favourite songs.
She never learned how to drive until 1965 and one of her first outings was to take me to kindergarten....and she was T-boned by a woman in a Cadillac who ran a stop sign.
She listened to me and my brother, John number 7, play all her favourites on the guitar, on the afternoon of March 7th, last week.
After everyone left and my only sister, number 3 child, and myself were holding her hands, she died at 9:12 pm.

I just wanted you guys to know a little bit about her. Not for sympathy, not for attention.
Just because she was my Mom and she was extraordinary.

People outta know that.

Xoxo
2

I was talking on the phone long distance to my very best friend.....she asked what I was doing. Well, at the time I was trying to write a song and told her I was getting nowhere. So I asked her to say anything.....just say words that came into her head.....we had been previously talking about a friend of mine who had bought a million plants at the end of a garden centre season, on sale, and ended up letting them all die. So she said to me "killing Trees".
Here it is.
Satin pillow for your head
We lie inside you when we're dead
Jesus was a carpenter
He made his mother furniture
My grandfather's captain's chair
Is solid maple and I swear
I can see him sitting there
You don't believe me, I don't care
Chorus
Rain forest makin air
Decks and fences everywhere
Apples pears and maple keys
We spends our lives.........killing trees
My guitar is cherry wood
And I'd plant it if I could
Bearing fruit on every branch
I could listen, I could dance
Dance........
Rain forest makin air
Deck and fences everywhere
Apples pears and maple keys
We spend our lives killing trees
Cozy homes for birds and bees
'Til people bring you to your knees
And complain while raking leaves
Can't see the forest for the trees
Chorus
Thanks to suzy my best friend in the universe for the inspiration.
10

Well i dragged out my old mic.....it's an Apex 410 condenser mic...not sold anymore and I would have a hard time hooking it up with my ipad I think.

Might be best if I just went out and got an updated mic?

I bought a rig to plug in my Taylor directly to the ipad.......and have been tinkering around with it. Getting familiar with all the settings is half the battle.....but when it's fun.......it's not a battle at all.

Kings sent me a link many moons ago about condenser vs. dynamic mics that was very enlightening.

Which do you prefer for vocal recording? I'm swaying towards dynamic.....but....having little experience with either format, I want to pick everyone's brains.

In music solidarity,

Mb
Alias:
marthamaymoo
Status: Offline
Threads:
20
Posts:
159
Songs:
5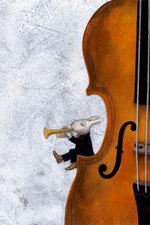 Joined: September 07th, 2005
Last login: April 29th, 2016
My Messengers
| | |
| --- | --- |
| AIM: | n/a |
| ICQ: | n/a |
| Skype: | n/a |